1/16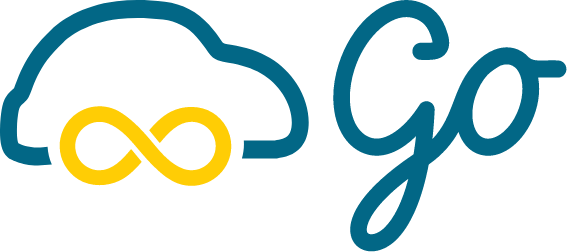 Arthur's Toyota Sienta 2008 (Malaysia ​/​ Unlimited Mileage)
Toyota

Automatic

Petrol

1 - 7 Seats

130,000 kms+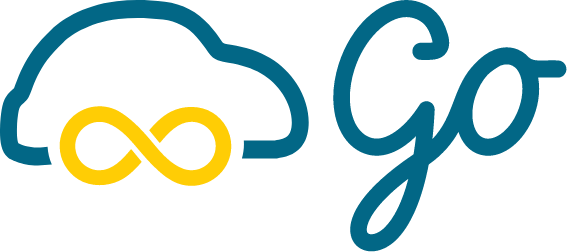 With the innovative Drive lah Go™ technology, hosts provide access for their cars to approved guests directly via their phone instead of physically handing over the keys. Yes that's right – hosts using this technology from Drive lah will no longer be needed to be physically present at the time of handover.
Easily locate your car with GPS guidance
Be in control of your own schedule
Unlock & lock the car with your phone
**NEW W.E.F SEP 2023** - Drive into Malaysia (please inform Host you are driving in & take care of my car) - Unlimited Mileage - Pets: Allowed (please keep car clean if pets dirty car interior) - Kids: Do bring your own car seats if your kids need them Pick-Up & Drop-Off Place: Tekka Centre Basement Carpark, BRB1 (Postal Code 210665) Fuel top-up: 95 Octane (Any Station) Parking Brake: Left foot/Clutch Area -> Foot Parking Brake
Mileage allowed per day
Unlimited
Location
Listing location
Calculating the distance to the car...
Nearest public transport
NE7/DT12 Little India - 0-5 minutes away
Drive lah Protection
Insurance and 24/7 roadside assistance included in the price of the trip.
Learn More
Comprehensive insurance cover in SG & MY
Unlimited cover for 3rd party liability (bodily injury)
Up to $5 mn cover for 3rd party liability (property damage)
Personal accident benefits up to $50,000
Excess $3000 (for Section I & II each)
Policy applicable only for the approved driver during the period of rental
Learn more about

our rental agreement
Hosted by
Reviews (63)
Great host. Responded whenever I've needed to better understand his car. The car interior was equipped with a lots of amenities. Many essential gadgets for passengers are available. I believe this well maintained equipped for very personal use. So, me and my family feeling to have learn from here and make our car same (when we able buy). It our Johor trip as my sister was visiting us and today she has flight to return.

MD MONIRUZZAMAN•September 2023•

This is my first time renting from drive lah. A lot of things different from other car rental company. New renter pls take note of the mileage allowed and charges after exceeding the mileage. This could add up quite a big sum. E.g 65 km will allow u to go airport and back and maybe one stop. That's for 8hr rental. With additional mileage at 0.75 per km, from town to cck and back, will cost u about $25. Don't forget u have petrol to pay too. Do plan before u book. The customer service was quite responsive: As a newbie, I appreciate Arthur kindness for his extra help and also last min changes. Thank you Arthur. His car is like luxury car with Dettol wipes , tissues, extra car seat cushion, even have a arm rest at the back for them to put drink. Thoughtful. Car also equipped with sensor all around to guide u if u are too close to other objects.

Ivy•September 2023•

Worst renting experience I ever had. Renting for 7 hours @$72.4 for old small bad 7seater car and at the end get extra charges for $120 (Total $192 for just 7 hour drive excluding petrol that you pay ourselves). Be very careful when renting this car and drivelah car. Beside need to pay rent for the car and pay your own petrol they still have additional charges $0.75 per km after 56km usage. If the limit only 56km and you need to go back and forth (28km each to your destination), I strongly suggest to take cab. Extremely bad experience.

Stanley•August 2023•

Car was dropped off and picked up on time. Arthur and his sister Rachel are helpful and do their best to make sure you have a good experience! Found some snacks and a clump of hair in the car, but otherwise it was generally clean.

Banned user•October 2021•

Arthur's sister (Rachel) is very friendly and courteous to introduce the features of the car. The car is very clean and the drive is very smooth. What i like about the rental is that it has unlimited mileage so that i don't need to worry if i will exceed the mileage or not. The car is scratch-free. Will definitely rent again next time. :)

RONGZHAO•October 2021•

Arthur's sister Rachel dropped the car off on time and picked it up on time, and was very helpful in explaining the controls in the car! The car was very clean and tidy. great experience, would rent again!

Banned user•September 2021•

Arthur was hosting for the first time but is a quick learner. He has a great attitude and was very helpful. His car was extremely clean and well maintained and provided sanitizer as well. Daughter loved the yellow color. Would definitely rent from Arthur again and wish him the very best.

Dhunjishaw•September 2021•